About Us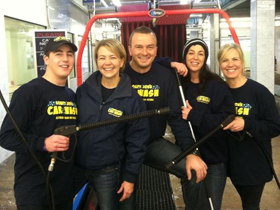 The dream of Soapy Joe's Express Car Wash and Detail began many years ago with owner Bill Lindsay and his son, Joe. Bill has a lifetime of experience in the vehicle care and car wash industry. He and his wife Barb raised their family of four children in the Highland area of Saint Paul. The dream of Soapy Joe's started to materialize when the old car wash location on West 7th Street went up for sale. Bill knew it was time to make Soapy Joe's car wash a reality. With his son Joe as the General Manager, and his daughter Ali as the marketing director, Soapy Joe's is truly a local and family-operated car wash.
Zep Products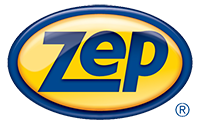 Our great relationship with Zep — a market leader in professional car wash products — allows us to offer Rain X, Blue Coral and Black Magic for your convenience. These proven products help protect your car against salt, dirt, and the elements. Plus, Zep makes some of the most environmentally friendly products available today, so you can rest assured that keeping your car clean means keeping our planet clean too.
Fast, Reliable and Local
If you want to make your car look spectacular in as little as three minutes, stop by Soapy Joe's car wash. We are proud to be a local family contributing to the local economy and we're committed to providing you with the personalized attention and top notch customer care you deserve.
---
Customer Feedback
"I'm thrilled to have a great car wash in the neighborhood!"
Tom R.